Grow Your Business
Advertise
With Us

Call us for more information
A few words from our owner
Why Choose Us?
We can mail your ad to over
1.5 million
Indiana homes!
(and 130 million homes throughout the US!)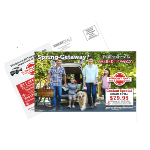 Postcard Advertising
As low as .20¢
per home!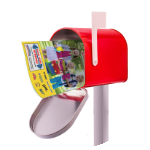 Magazine Advertising
As low as a penny
per home!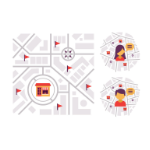 Digital/Geo Advertising
Geo Fencing
Geo Targeting
Keyword Targeting
Site Retargeting


Here's What Our Customers Are Saying!
We get a ton of the coupons...Yes, we would recommend this to other businesses!
Tracy Schrimsher
Owner Once Upon a Child
Your team has always bent over backwards for me to help market my business for over 20 years and I have always appreciated our partnership.
Tim Weiland
Owner Stanley Steemer
We LOVE the response we get! We are so excited with your program and look forward to another 10 years of positive results!
Stephanie Baker
Operating Partner Papa John's Pizza
We advertise with them in nearly 40 cities across Indiana and Michigan. Year to date, we have tracked 32% of our leads coming from their advertising program.
Mark Botts,
Owner Doors & Drawers
The ad must be working because I was up 69% in sales last year!
Andrew Stout,
Owner Deck Rescue
We've worked with Lake City Saver/ Great Deals Magazine for years and have always been completely satisfied with their products and service. I would recommend them to anyone who asks about marketing!
Rusty Ritter MWS,
General Mgr. RABB/ICinetico Water Systems